Top-Quality Writing, Personalized Coaching, and Expert Feedback. If that's what you're here for, we're off to a really good start.
You keep pledging to yourself (and maybe to the world) that the book / blog post / article shall be done. You've also arrived at the realization that you aren't ever going to write this book / blog post / article. You're not into writing. It's not your calling. It's getting frustrating, time-consuming, and overwhelming.
There's a solution for that. Hire yourself a ghostwriter.
As a ghostwriter, I write text that you get credited for: I'm a mercenary of the written word an an investment you make for an excellent end result so you can spend your time and resources doing things you actually prefer/need to do! (Basically, I let you have your cake and eat it, too. :)) Apart from writing, I also provide editing, consultation, and coaching services as needed.
** 4.99/5.0 Rating based on Client Reviews ||| 3,800+ hours logged; 260+ Jobs Completed ||| Upwork Top Rated Plus Contractor. **
Angela Panayotopulos is a Greek-American storyteller, ghostwriter, editor, and novelist. She earned her Creative Writing M.F.A., summa cum laude, from George Mason University at 22; has since ghostwritten over 45 books (including Amazon bestsellers) within the genres of memoir, business, leadership, political science, health, self-help, psychology, and fiction; and is the founder of The Write Quality.
Her personal publications include The Art of War: a Novel, inspired by her grandparents' ordeals during WWII (named as one of The National Herald's Top Picks of 2017), and The Wake Up (recipient of the Readers' Favorite Book Award for Supernatural Fiction; Bronze, 2020). Her latest (children's picture)book, I Love You, Grandma & Grandpa!, is available in English on Amazon and in Greek via Blurb. Her next endeavor, The Book of the Beast & Other Fractured Fairytales, will be released in the coming year.
Ready for a Lexus of Literature? Check out my testimonials and portfolio, and hit me up for a test drive!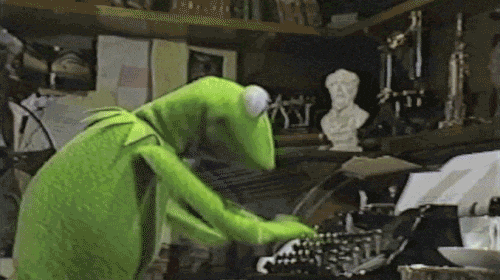 We should definitely work together if…
àYou're ready to invest in excellent and original writing…
àYou seek expert feedback, personalized coaching, and timely delivery…
àYou want to get it right the first time around…
àYou seek words that pulse on the page…
àYou want to broadcast your business to convert prospects into clients…
àYou crave to see your books catapulted to the ranks of #1 Amazon Bestsellers…
àYou're ready to seize that promotion thanks to a revamped resume…
àYou want to get some corporate jaws dropping by sharing your entrepreneurial wisdom…
àYou desire to be remembered for the unique legacy of your life…
àYou're awesome. :-)
As for the breathing life into letters and words part, delivering you a Lexus of Literature? No sweat. You've hired yourself a champion of the written word.
Connect with me on Upwork , LinkedIn, or fill out the form below. Give me a battle! I'd love to hear from you!